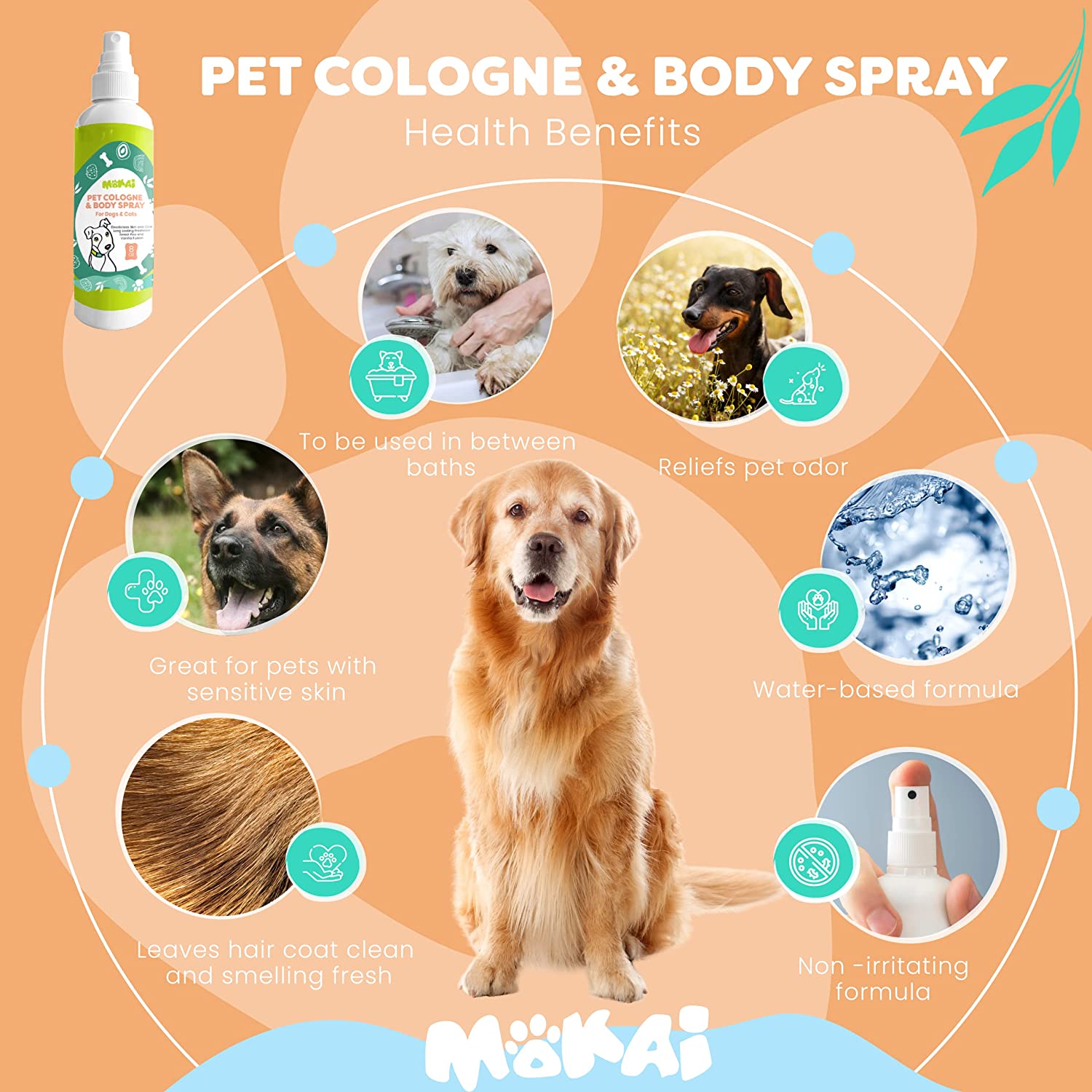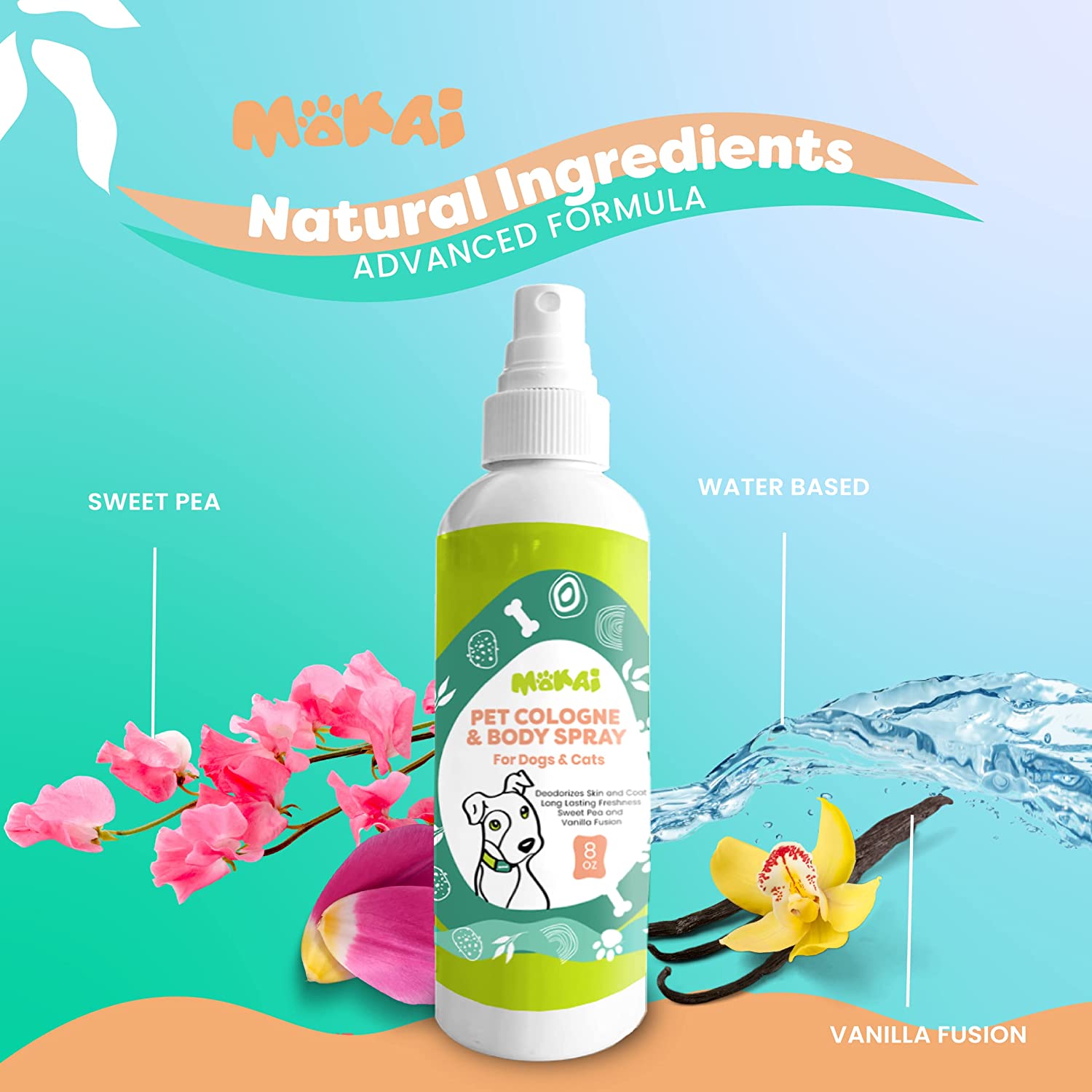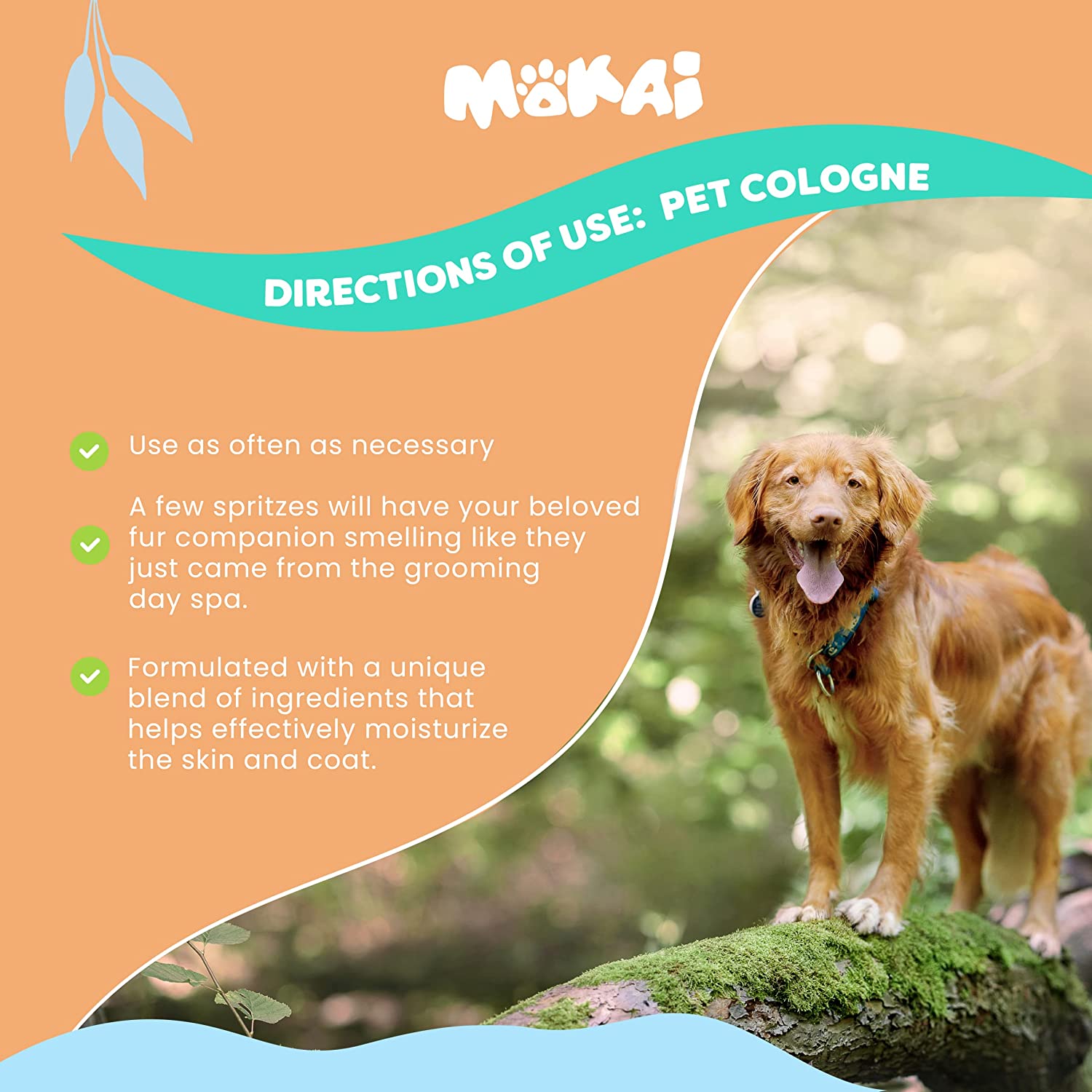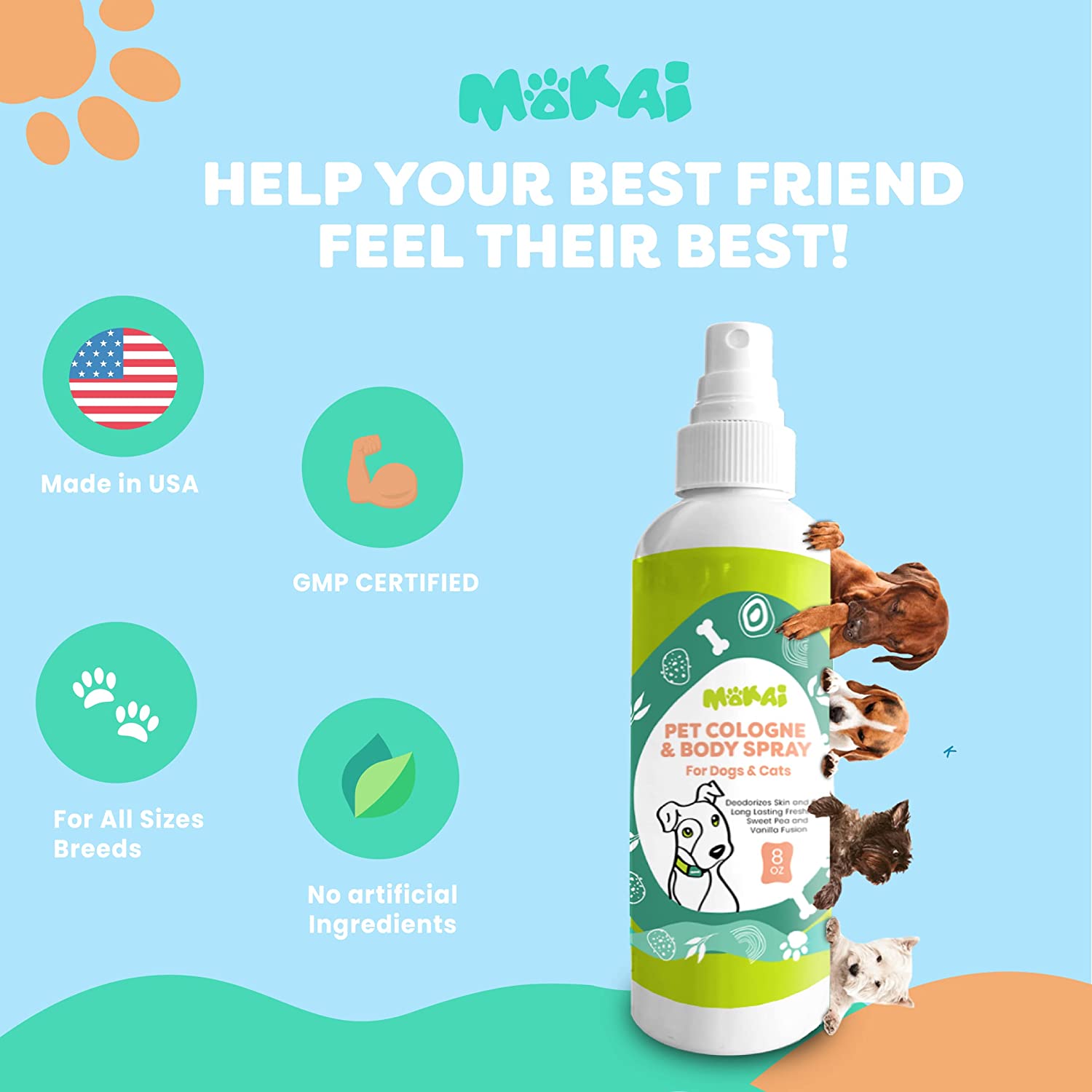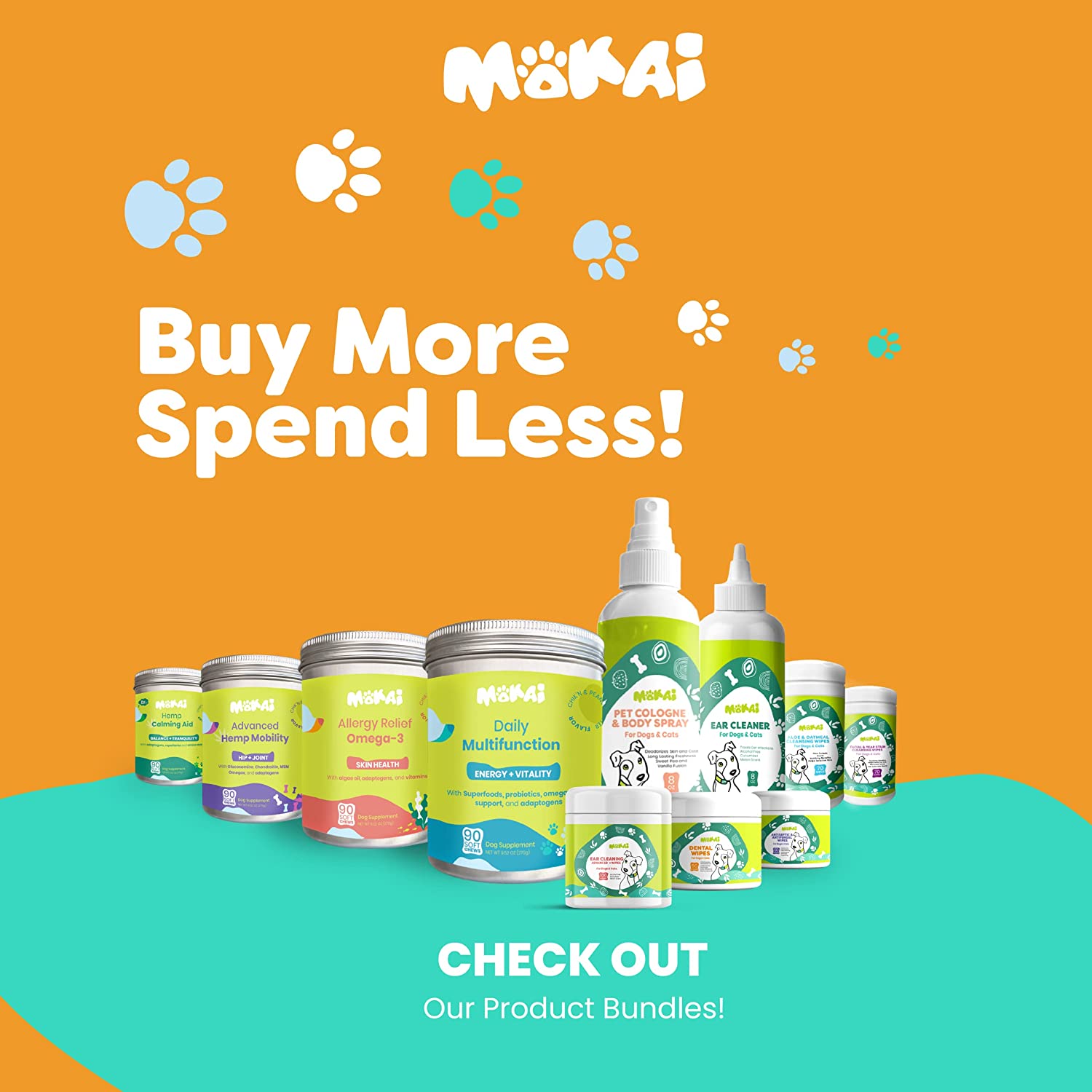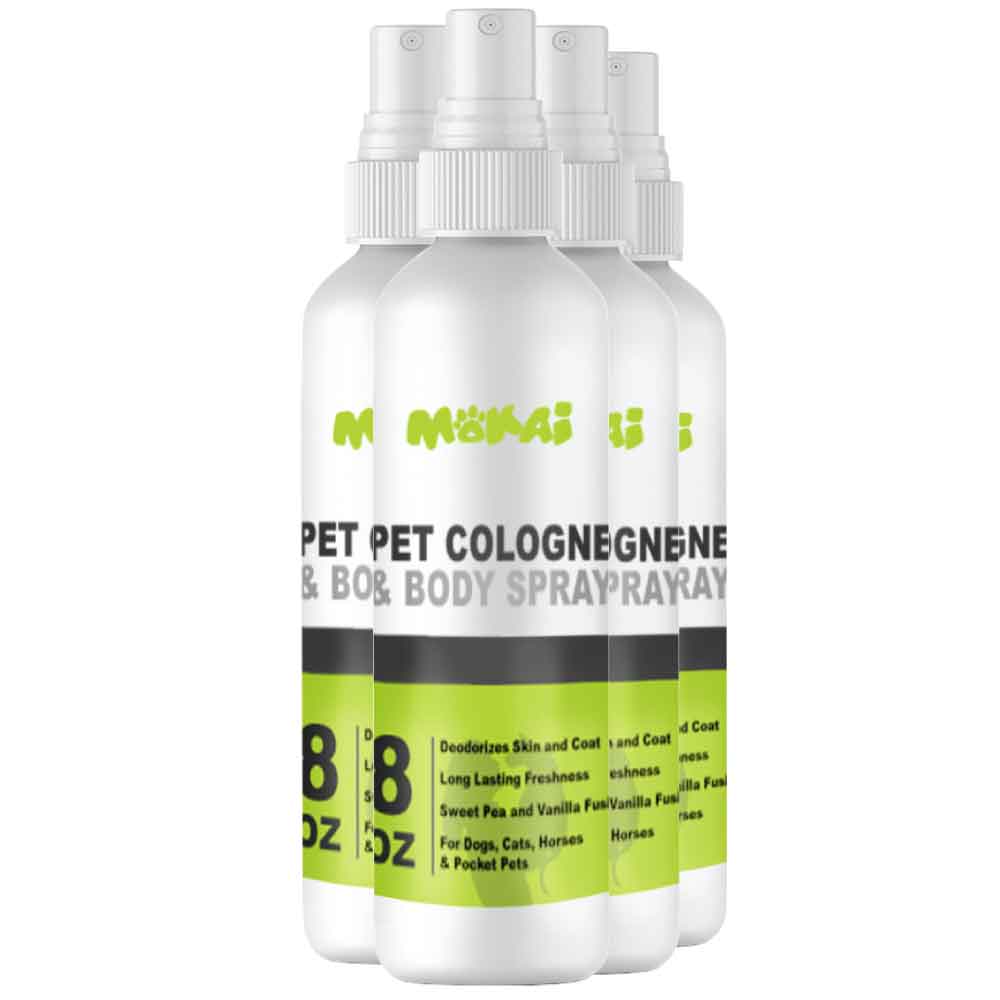 Our dog perfume spray is a vet-approved water-based liquid formula that adds extra freshness after bathing, or between baths. This freshening spray utilizes our unique deodorizer, with sweet pea, and vanilla infusion, which makes your dog smell great, while providing soothing benefits.
Long-lasting fresh scent that lasts for days

Water-based formula that avoids irritation

Sweet Pea, and Vanilla Infusion Scent

Health Benefits
Remove dirt and odor
while keeping
your petclean

For gentle cleansing of the face
Help with sensitive and irritated skin.

Removes tear and saliva stains

Keep your pet clean and fresh
Best Dog Cologne and Dog Perfume Spray
Our dog perfume spray is a veterinary-approved water-based liquid formula that adds extra freshness after bathing, or between baths to your pet. This freshening spray utilizes our unique deodorizer, Sweet Pea, and Vanilla Infusion, which makes your dog smell great! This natural dog cologne is specifically formulated to keep your dog's coat soft and shiny, it has soothing benefits that will keep your dog smelling delicious without making his skin sensitive.
Water, SD Alcohol 40B, Nonoxynol 9, Sweet Pea & Vanilla Infusion, Propylene Glycol, Diazolidinyl Urea, Iodopropynyl Butylcarbamate.
This product will be plastic-free by the end of 2022!

For each purchase, we're picking up one pound of ocean plastic and donating 1% of the sales to onepercentfortheplanet.com
Spray your pet from head to tail. Use as often as necessary.

Dog cologne
Our freshening spray is a natural odor eliminator and the best ally for dog owners. Thanks to our dog cologne, your pup will have a fresh scent and smell good. This grooming spray is cruelty-free, can be used on dogs and cats, and keeps your pet fresh and clean. Besides, it won't damage your dog's skin, since it has an alcohol-free formula.
KEY INGREDIENTS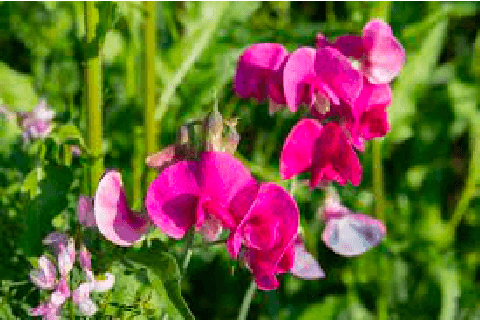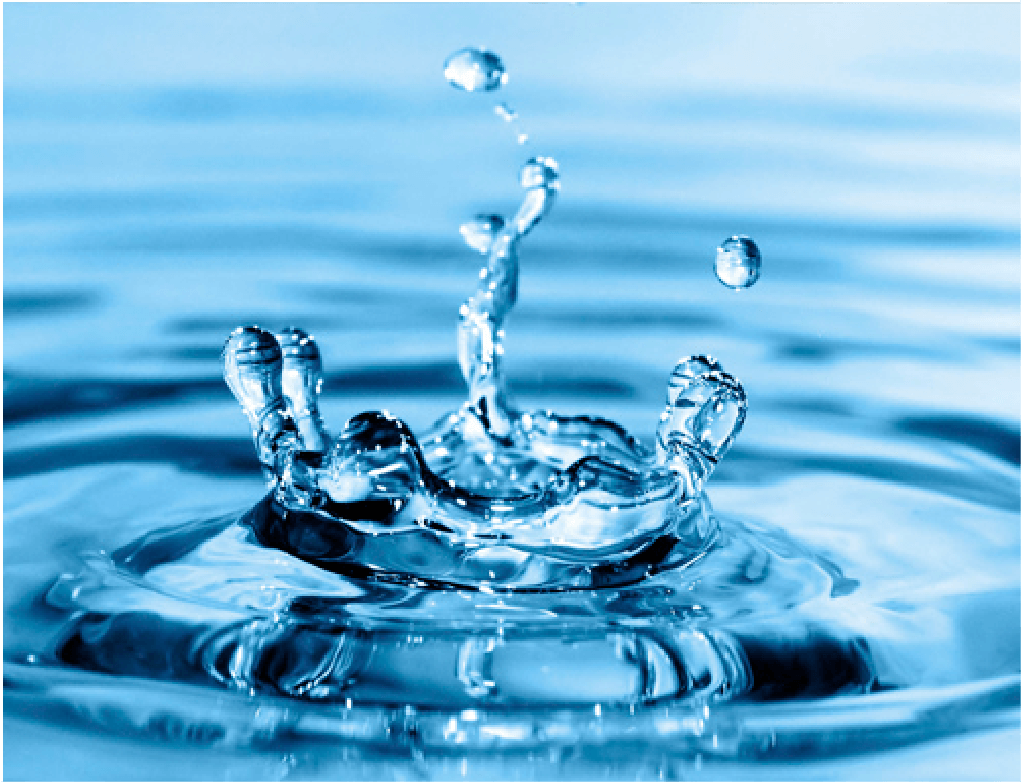 SWEET PEA
PURIFIED WATER
ALOE VERA
Fantastic body spray!
Really great value for money and an awesome scent with very good quality non-toxic ingredients! The smell is a mixture of vanilla and "sweet pea" which kinda smells a little like mint or tea tree oil which I enjoy, my mini Goldendoodle pup, Layla also doesn't seem to mind getting spritzed and brushed with it applied to her coat do that's a definite win in my book! Will be buying more when needed and recommending to friends and family with pets.
Broken nozzle (by Shipping???)
'== Like the scent.== However, very disappoint when receive a damage product: - The nozzle was broken. - Cologne bottle doesn't have lid. Per-haft, if there was a lid, the nozzle would not be broken; or better packing for this product to prevent the damage.'
I love the fresh smell!
We bathe our dogs every week. They stay pretty clean, but they start smelling like dogs between baths, when the scented shampoo wears off. This pet spray is the perfect solution for regaining that fresh smell, between baths!
Wonderful product great smell
I loved this product. It made my puppy smell so great. We use it after swims in the lake in between baths and just to keep a nice fresh smell. It is very safe to use and even great for pets with sensitive skin. I'd recommend this to all animal loversInstagram @zion_the_merle_pug
Doesn't help with ferret spell
I've used this product and it doesn't help ferret still smells
Great product
This product is very good and makes my dog smell great, I use it after every grooming session.
Will
Wanted dogs to at least keep the scent to the next day, but will use it maybe 2 more times before looking for the next product
Frequently Asked Questions
Genral Inquiries
The Mokai soft chews are suitable for dogs of any age and breed, however, we recommend introducing this supplement to your pup slowly when they are around 6 months old. If you have any concerns please consult your vet.
All our products are intended to be consumed by our furry friends and are not safe for human consumption. Please keep packages out of reach of children.
Returns & Exchanges